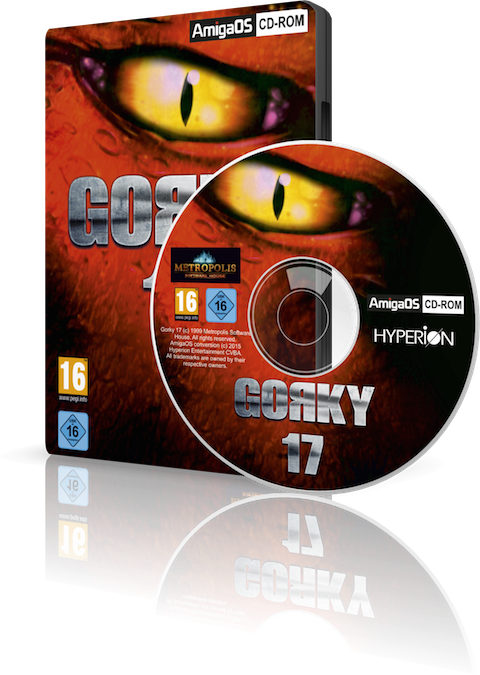 November 2008. NATO intelligence services report that, for unknown reasons, the Russian military has destroyed Gorky 17, one of the old Soviet Secret Cities. A year later NATO takes over a former Russian secret base built on Polish soil. Diggers discover a laboratory complex in the completely demolished town. After examining the wreckage, NATO decides to leave the lab as it is. But shortly afterwards the town's previously deserted streets are suddenly teeming with hordes of grotesquely deformed creatures. Word soon gets out to the media, making it impossible for NATO to simply destroy the site. So troops are ordered to hermetically seal the area. Nobody is allowed in or out. Will they discover the terrible secret of Gorky 17? And more important - will they live to tell about it?
Be prepared for intrigue, betrayal and even some romance. You will need clever fighting tactics and some brainpower for solving puzzles. Moreover you can search offices, shoot locks and communicate with other characters.
A captivating storyline with great characters
Deep sci-fi horror atmosphere in a deserted Polish city
Original monster design and a great mix of turn-based combat and adventure game elements
Gorky 17 (c) 1999 Metropolis Software House. All rights reserved.
Amiga conversion (c) 2015 Hyperion Entertainment CVBA.
All trademarks are owned by their respective owners.
Digital download purchases are handled by 2Checkout as our fulfillment partner.
Technical Requirements - Amiga Version
Amiga with 500MHz PowerPC CPU
A Picasso96-Compatible Graphics card (For Warp3D version: A Warp3D supported graphics card)
256 MB of memory
AHI-Compatible sound card
Approximately 700 MB of free harddisk space
AmigaOS 4.1 Final Edition